We have revolutionized the way planed boards have looked over the past 100 years. Our exclusive process uses recycled materials to create the groovy wood. It adds texture while exposing the natural beauty in the grain and knots of each individual piece of wood.
Groovy Wood can not be duplicated with traditional methods like sawing and scraping. We are artisans and craftsman that have been working with wood for over 50 years. Our exclusive process enhances the beauty of the wood that nature has created. Each board has it's own distinguished look and feel.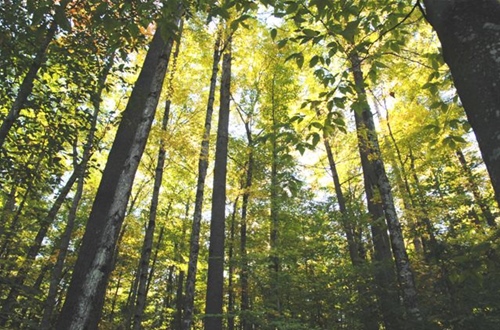 Groovy Wood starts as Eastern White Pine from Wisconsin's largest managed forest. White Pine (pinus strobus) is a large pine species native to the Great Lakes Region. The region's cool, humid climate is ideal for the growth of this deciduous tree. Once extensively logged in its natural habitat, this managed forest represents one of the few remaining old growth forests containing harvestable levels of white pine. White pine's straight trunks were often used in the manufacturing of ship masts in the 18th century.
In a managed forest environment, White pine can grow at a rate of four feet per year, making it a sustainable wood resource. It can grow to a height of 60-225 feet high, with a 2-4 foot trunk diameter.
Eastern White Pine is an easily-workable soft wood with a straight and even grain. Its color varies from a light brown with reddish hue, to nearly white. As the wood ages, the color tends to grow darker. White pine is easily workable, takes staining well and bonds well with glue.
In recognition of their sustainable yield management, the white pine used to make Groovy Wood has been certified as a LEED qualifying building material. When environmentally-minded customers need to find the greenest building materials, Groovy Wood rises to the occasion. By utilizing Eastern White Pine from Wisconsin's largest managed forest that adheres to a basic concept of harvesting timber at a deliberate pace with selective cutting, they have been able to keep this piece of the forest fully stocked as other areas have been depleted. This practice ensures a steady supply of wood, without draining our natural resources.